Chapter Thirteen: Advanced Casting Tips
Expert techniques to improve your cast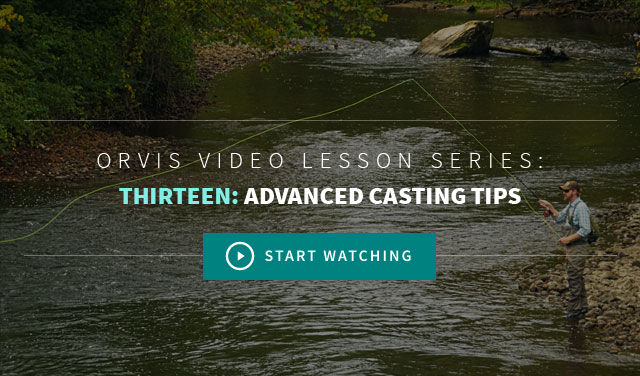 You know how to do the basic overhead cast and the roll cast. What's beyond that? There are many ways to cast better in the wind, improve your roll cast, improve the delicacy of the way your fly lands, cast sinking lines, and set up your cast ahead of time to avoid drag. You also may want to try your hand at two-handed casts, which you can even do with an ordinary single-handed rod. Pete Kutzer, Orvis casting guru, shows us how to fine-tune and improve our casts for any situation.
Watch the entire chapter,
or select segments below:
The most complete report of fly fishing conditions in North America!
Our professional reports are updated weekly with stream and river flows, tides, recommended flies and equipment, and special fishing tips for the most important fly-fishing destinations in North America. Plan your next fishing trip knowing you'll arrive without any surprises—or discover some new fishing destinations in your area.