Chapter Ten: Steelhead & Salmon Fly Fishing
Learn to cast and choose tackle and flies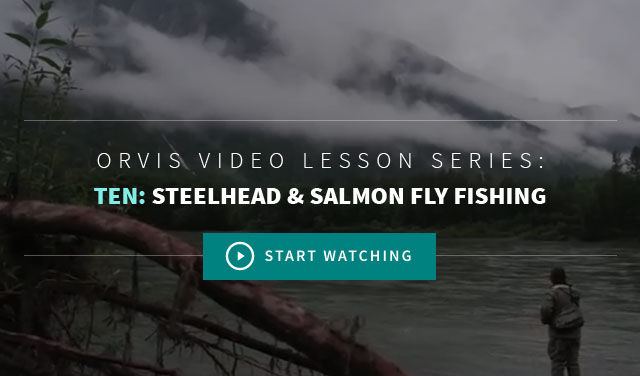 More fishless hours are spent in the pursuit of salmon and steelhead than any other freshwater fish. But when you do connect with of these trophies it makes all those hours worth while. Learn when and where to catch steelhead, Pacific salmon, and Atlantic salmon, how to choose tackle and flies for them, and the best way to swing a fly over their lies.
In this chapter you will also learn the basics of Spey casting and how to add a riffling hitch in front of your fly.
Watch the entire chapter
,
or select segments below:
The most complete report of fly fishing conditions in North America!
Our professional reports are updated weekly with stream and river flows, tides, recommended flies and equipment, and special fishing tips for the most important fly-fishing destinations in North America. Plan your next fishing trip knowing you'll arrive without any surprises—or discover some new fishing destinations in your area.