Chapter Fourteen: West Coast Steelheading Basics
Small stream tactics for steelhead anglers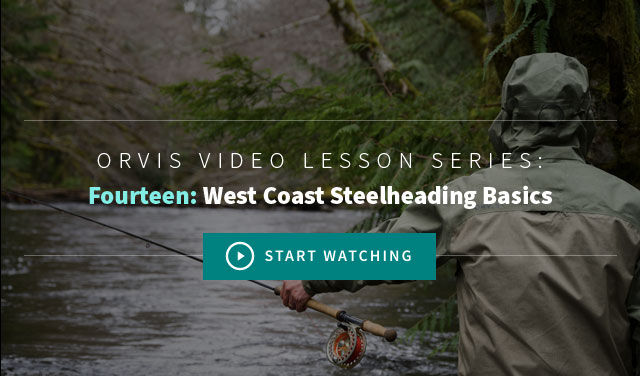 Epic Waters and Orvis have teamed up to create a steelheading Mini-series. Using the latest Orvis prototypes, the clips are specifically catered to small stream tactics. After a busy season of guiding, Derek Botchford and Steve Morrow set out to deliver viewers techniques that are designed to elevate the game of steelhead anglers from the west to the Great Lakes.
Watch the entire chapter,
or select segments below:
The most complete report of fly fishing conditions in North America!
Our professional reports are updated weekly with stream and river flows, tides, recommended flies and equipment, and special fishing tips for the most important fly-fishing destinations in North America. Plan your next fishing trip knowing you'll arrive without any surprises—or discover some new fishing destinations in your area.