Chapter Four: Basics Of Stream Fishing
Learn to fish for trout, use special casts, and fish in moving water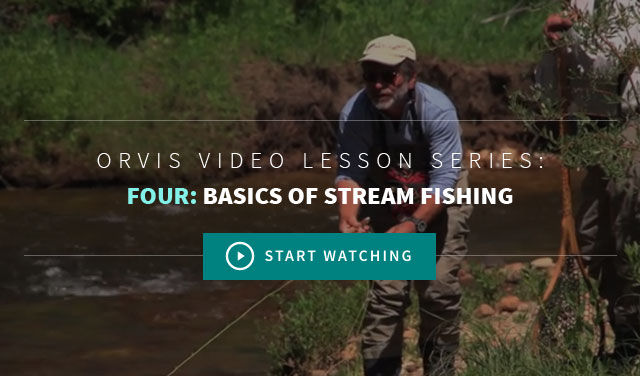 Moving water adds variety to your fishing and there is nothing more soothing than wading a trout stream. In this chapter you'll learn how to fly fish for trout and deal with the complexities of currents and how to present your fly so that it looks natural. You'll learn special casts for making your fly look natural. Then we'll show you how to fish a streamer, perhaps the easiest way to begin fishing in moving water.
You will also learn how to wade safely and how to play a fish in moving water.
Watch the entire chapter
,
or select segments below:
The most complete report of fly fishing conditions in North America!
Our professional reports are updated weekly with stream and river flows, tides, recommended flies and equipment, and special fishing tips for the most important fly-fishing destinations in North America. Plan your next fishing trip knowing you'll arrive without any surprises—or discover some new fishing destinations in your area.