Chapter Five: Fishing with Wet Flies and Nymphs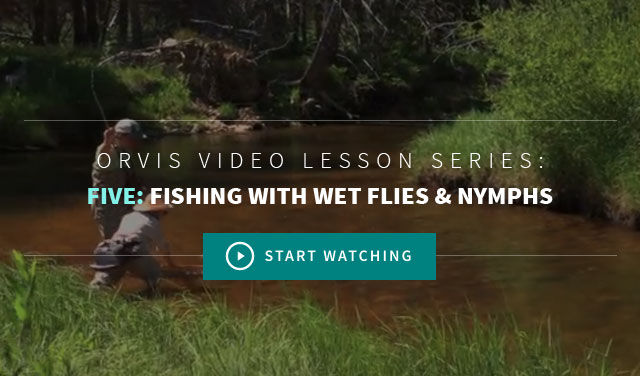 Trout do most of their feeding underwater, and day in and day out you'll catch more trout on wet flies and nymphs. In this chapter you will learn how to fly fish for trout with fish nymphs, with an without a strike indicator, how to rig indicators and weight, and how to fish two nymphs at once.
You will learn how to swing a wet fly, how to use a Reach Cast to get a better drift, and how to set the hook when nymph fishing. We'll help you unravel the mysteries of subsurface fishing.
Watch the entire chapter
,
or select segments below: