Chapter Eight: Bonefish
Advanced techniques for saltwater fly-rod fishing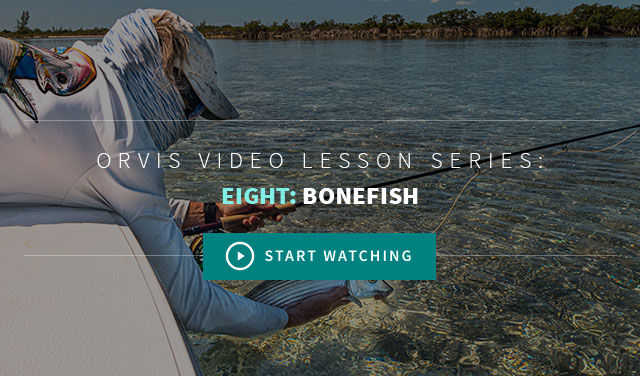 Bonefish are the perfect saltwater fly-rod fish. They live and feed in very shallow water. They eat small creatures perfectly imitated by flies. They are just spooky enough to make them a challenge. And they will test the drag of any fly reel with their blistering runs. And finally, they live in beautiful places—crystal clear saltwater flats teeming with life.
Watch the entire chapter,
or select segments below:
The most complete report of fly fishing conditions in North America!
Our professional reports are updated weekly with stream and river flows, tides, recommended flies and equipment, and special fishing tips for the most important fly-fishing destinations in North America. Plan your next fishing trip knowing you'll arrive without any surprises—or discover some new fishing destinations in your area.